San Jose police officers had mistaken Jennifer Vazquez for a shooting suspect. On Christmas morning in 2018, police officers were investigating a shooting that injured two people. A bystander at the crime scene pointed toward a white Toyota Camry driven by Vazquez and police followed. The officers chased the Camry, which had been reported stolen, for almost nine miles before Vazquez crashed into a chain link fence.
The car was stuck there. Vazquez rocked it back and forth trying to escape. "I'm going to shoot you if you don't stop," one officer yelled. When Vazquez freed the car and drove forward onto the sidewalk, hitting the door of a patrol car, four officers opened fire, firing 37 shots. Vazquez was killed and her passenger was wounded.
In a news conference following the shooting, San Jose police Chief Eddie Garcia called the case of mistaken identity, "a coincidence and a tragedy." The Santa Clara County District Attorney's Office declined to file criminal charges against the four officers on April 5.
"Nothing Jennifer Vazquez did on December 25, 2018, dispelled the reasonable suspicion that she was exactly who the police were looking for, an armed fleeing felon who had just shot two people and may have shot a third two hours earlier," prosecutor David Boyd wrote in his 62-page report.
She was the 234th person killed by police in the nine-county San Francisco Bay Area in the last decade. Like Vazquez's passenger, thirty of them were unarmed.
| | | | |
| --- | --- | --- | --- |
| Year | Fatalities | Year | Fatalities |
| 2009 | 17 | 2014 | 23 |
| 2010 | 27 | 2015 | 34 |
| 2011 | 23 | 2016 | 12 |
| 2012 | 23 | 2017 | 28 |
| 2013 | 30 | 2018 | 17 |
In addition, there have been nine fatal shootings by police so far this year.
Ten years since Oscar Grant
On Jan. 1, 2019, Hundreds of people gathered at the Fruitvale BART station to mark the tenth anniversary of the death of Oscar Grant III, who was killed there by BART police Officer Johannes Mehserle exactly ten years earlier.
Grant was unarmed and lying face-down on the platform when he was shot. BART officers had stopped the train and removed Grant and several other people after a fight had broken out. Officer Anthony Pirone escalated the encounter, using racial slurs and pinning Grant on the platform before Mehserle shot him.
After cellphone video taken by bystanders in the train became public, news of the shooting was broadcast around the world and intense protests broke out in Oakland. Stores were vandalized, cars were burned, and police teargassed and fired rubber bullets at demonstrators. After nearly two weeks of protests, Mehserle was charged with murder. He was eventually convicted of the lesser charge of involuntary manslaughter.
"He always said, 'mom, I'm going to be famous one day,' and I tell you that what he said has come to pass," Grant's mother, Wanda Johnson, recalled at the rally. "People know Oscar all over the country and outside the country."
The people gathered there hoisted signs for several other people who had been killed by police since Grant, like Mario Romero, who was killed by Vallejo police officers while in a parked car on Sept. 2, 2012.
"I believe Oscar's life was a catalyst to change our society," Johnson said. "It brought awareness and it has caused us to think about, not just accept a person being killed, but to really examine what has happened and what took place."
But Mehserle was the last officer in the Bay Area to face criminal charges for a shooting.
Black people killed disproportionately
National studies have found that Black and Hispanic people are more likely to be killed by police, and, according to data I've collected from news reports and public records requests over the last several years, this is true in the Bay Area as well. Black people killed by police are also more likely to be unarmed.
Of 206 cases where the race of the person killed was reported, police killed approximately the same number of white, Black and Hispanic suspects. According to the 2010 census, 42.4% of people in the Bay Area are non-Hispanic white, 23.5% are Hispanic and only 6.7% are Black.
So while only about 30% of Bay Area residents are Hispanic or Black, more than 60% of people shot and killed by police officers over the last decade are Hispanic or Black.
Race of people killed by police in the San Francisco Bay Area, 2009-2018
| | | |
| --- | --- | --- |
| Asian | 15 | 7% |
| Black | 63 | 31% |
| Hispanic | 66 | 32% |
| White | 62 | 30% |
Black people killed by police are also more likely to be unarmed. Of the Black people killed by police, 19% were unarmed, compared to 15.2% of Hispanic people and 12.9% of white people.
Black and Hispanic people were also more likely to be killed while armed with a vehicle, either while fleeing or driving at officers.
Some jurisdictions have mostly banned firing on suspects in moving vehicles as experts have determined it is unlikely to be effective at stopping the vehicle and can be dangerous to bystanders. New York City banned the practice in the 1970s and San Francisco banned it in 2016.
How people killed by police in the San Francisco Bay Area were armed
| | | | | | |
| --- | --- | --- | --- | --- | --- |
| Asian | 6.7% | 33.3% | 46.7% | 0.0% | 0.0% |
| Black | 7.9% | 50.8% | 12.7% | 1.6% | 19.0% |
| Hispanic | 13.6% | 30.3% | 19.7% | 6.1% | 15.2% |
| White | 6.5% | 37.1% | 22.6% | 12.9% | 12.9% |
| Everyone | 9.2% | 38.8% | 20.4% | 6.3% | 14.6% |
Including Grant, 30 unarmed people have been shot and killed by police in the Bay Area over the last decade. Eight were white, 10 were Hispanic and 12 were Black. Three were passengers in vehicles while the driver attempted to escape.
These are the 29 unarmed people killed by police in the Bay Area since Grant: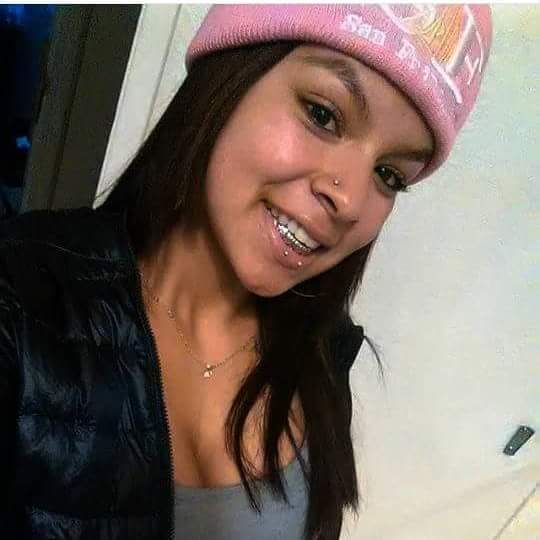 The full dataset of fatal police shootings in the Bay Area from 2009-2018 is available here.
Before you go...
It's expensive to produce the kind of high-quality journalism we do at the Vallejo Sun. And we rely on reader support so we can keep publishing.
If you enjoy our regular beat reporting, in-depth investigations, and deep-dive podcast episodes, chip in so we can keep doing this work and bringing you the journalism you rely on.
THE VALLEJO SUN NEWSLETTER
Investigative reporting, regular updates, events and more
Great! Check your inbox and click the link to confirm your subscription
Please enter a valid email address!
Scott Morris is a journalist based in Oakland who covers policing, protest, civil rights and far-right extremism. His work has been published in ProPublica, the Appeal and Oaklandside.
follow me :