FAIRFIELD – Solano County Sheriff Tom Ferrara indicated he does not plan to investigate potential far-right extremism within his agency, despite growing calls to do so after several deputies spent years promoting the Three Percenters, an anti-government militia whose adherents have planned and executed terrorist attacks across the country.
In a statement, Ferrara dismissed an investigation published last month that revealed two sergeants and a deputy had displayed support for the Three Percenters. But federal, state and local officials, including two members of Congress and a state assemblymember for Solano County, voiced alarm at the deputies' conduct and called on authorities to investigate.
"The events that transpired in Washington, DC on January 6th showcased to the world what will happen if hate and intolerance go unchecked and unaddressed in our society," U.S. Rep. John Garamendi, whose district includes Fairfield and Vacaville, said. "If the allegations in this report are true then steps must be taken to ensure these structural issues are addressed," he said.
Ferrara declined to respond to detailed written questions sent more than a week prior to publication. He said in the statement, released four days after the article, that he did not believe the deputies aligned themselves with the extremist group they promoted.
"I want to be clear — the employees targeted in this article all serve this agency and this community with passion and dedication," Ferrara said. "The employees told me that their intention was to support the 2nd amendment and the U.S. Constitution."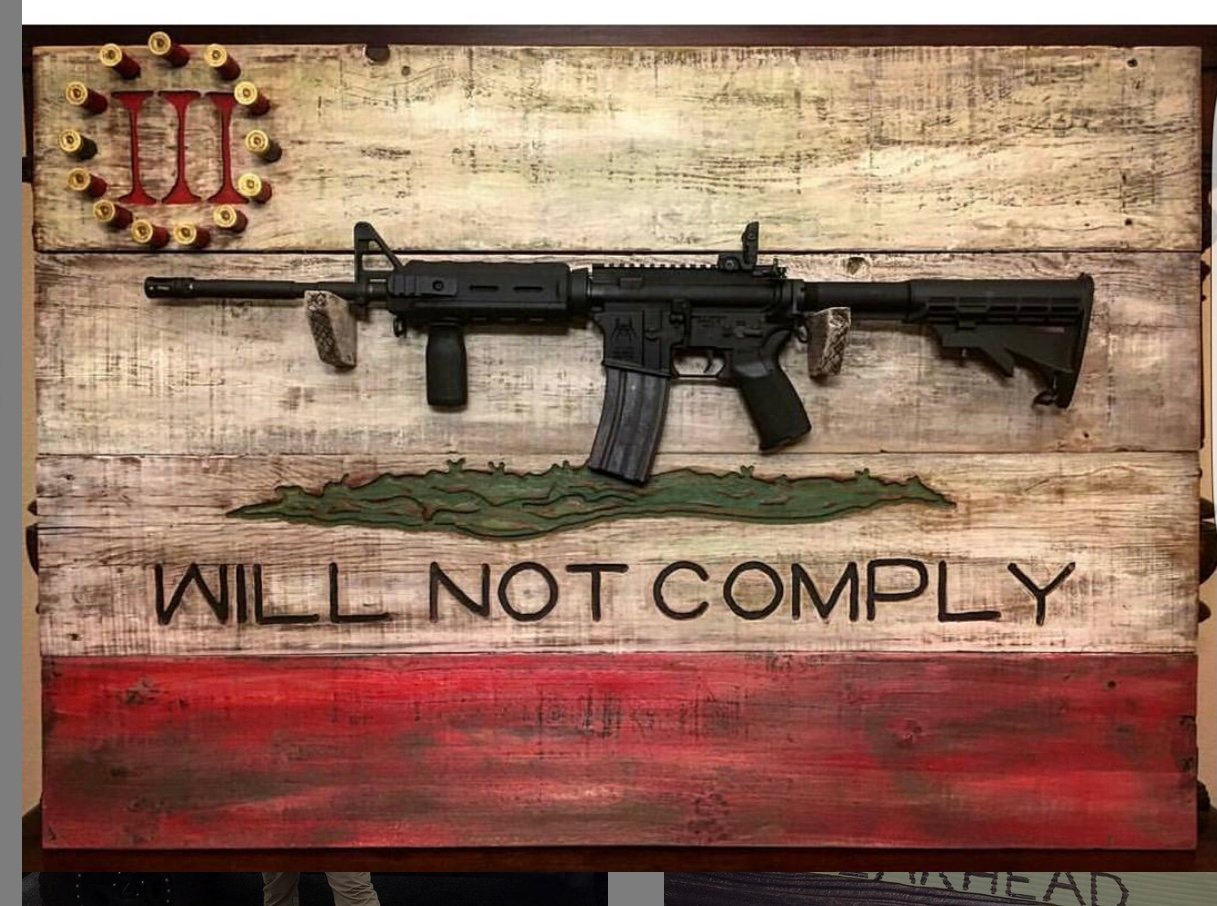 But according to the FBI and U.S. Department of Justice, the Three Percenter movement goes beyond support for the Second Amendment. Three Percenter ideology includes a willingness to violently resist the federal government, authorities have alleged in court papers. Adherents have been prosecuted for a series of bombing and kidnapping plots across the country. Numerous rioters at the U.S. Capitol on Jan. 6 displayed Three Percenter emblems and at least five people associated with the movement have been charged in connection with the day's events.
Rep. Mike Thompson, D-Napa and Chairman of the House Gun Violence Prevention Task Force, also called for further investigation.
"Any potential ties that law enforcement members or any public officials have to extremist groups should be promptly investigated by the authorities with the proper jurisdiction," Thompson said, noting that he called for a commission to investigate the attack on the Capitol and the government's failure to address domestic terrorism.
Assemblymember Tim Grayson, D-Concord, said he is "deeply concerned" about any extremist ties in the community and particularly law enforcement where their presence could further undermine trust.
"Accountability is a must," Grayson said, "and I support all efforts to hold public servants to the highest standards so that we can rebuild trust, ensuring everyone in our community can feel and be safe."
Robert McConnell, the newly-elected mayor of Vallejo, said that from what he knows about Three Percenters he believes it is incompatible with being a law enforcement officer and worried that such groups may have broader support in Solano County law enforcement. "That is a classic conflict of interest and requires a stand down from the position occupied to which tax payer dollars flow for true professional performance," McConnell said. "Anything less is not only unacceptable, unprofessional conduct, but lacks honor."
Solano County Supervisor Monica Brown noted that she could not comment on specific county employees, but said she found the extremist groups "deeply disturbing."
"After the insurrection on Jan 6th, it is even more incumbent on us to reject extremist groups and ideology that undermine our democratic government," she said.
Vallejo city councilmember Tina Arriola said that Three Percenter logos and other extremist imagery have no place in area law enforcement and any potential corruption should be investigated by an impartial and trustworthy third party. "These revelations have, I'm sure, created just cause for public concern that needs to be addressed and rectified," she said.
Local residents and community groups have also called for an investigation. In a letter published in the Vallejo Times-Herald, Benicia Black Lives Matter called the report "terrifying" and the sheriff's response "underwhelming."
"We demand the leaders of Solano County and City of Benicia not only visibly and vocally condemn right-wing extremism," the letter stated, "but also pledge to conduct a full investigation both at the county and city levels to ensure that policies and procedures — including those focused on recruitment and disciplinary actions — are in place to actively expel these extremists from the ranks of law enforcement and to prevent their recruitment in the first place."
The deputies who displayed Three Percenter emblems include Sgt. Daniel "Cully" Pratt, previously the department's public information officer; Sgt. Roy Stockton, whom Ferrara endorsed for the Vacaville City Council; and Deputy Dale Matsuoka, the department's homeless outreach coordinator.
Pratt and Stockton sold crafts with Three Percenter symbols and their posts suggested a willingness to violently defy the federal government, including a gun rack that Pratt made for Stockton's AR-15 rifle that included a Three Percenter emblem and the words, "WILL NOT COMPLY."
Stockton took office on the Vacaville City Council in January. During public comment at the first meeting since the article was published, speakers referenced the report and questioned Stockton's fitness to lead. Supervisors Mitch Mashburn and Joe Vasquez, who endorsed Stockton for the council, did not respond to questions about whether they stood by their endorsements. Mashburn is a former Solano County sheriff's lieutenant and Vacaville councilmember.
Pratt did not respond to questions from either before or after publication, but provided a statement to other media outlets which echoed Ferrara's characterization that he only meant to show support for the Second Amendment by sharing symbols associated with the Three Percenters.
Pratt said that in 2016, when he posted a photo of the gun rack he made for Stockton with the hashtag "#3percenter," he believed the Three Percenter movement was "strictly in support of the 2nd Amendment and Pro-American — not in any way extremist anti-government views." Earlier that year, Three Percenter groups participated in an armed standoff with federal authorities in Oregon that left one man dead.
"I am disheartened that a photo taken in 2016 is now being used to link my family name to a radical attack on the US Capitol in 2021 and disparage work that I have done in the community trying to bring folks together," Pratt's statement read. Pratt first posted photos of the gun rack in 2016 and periodically reposted it for years, most recently in December 2018.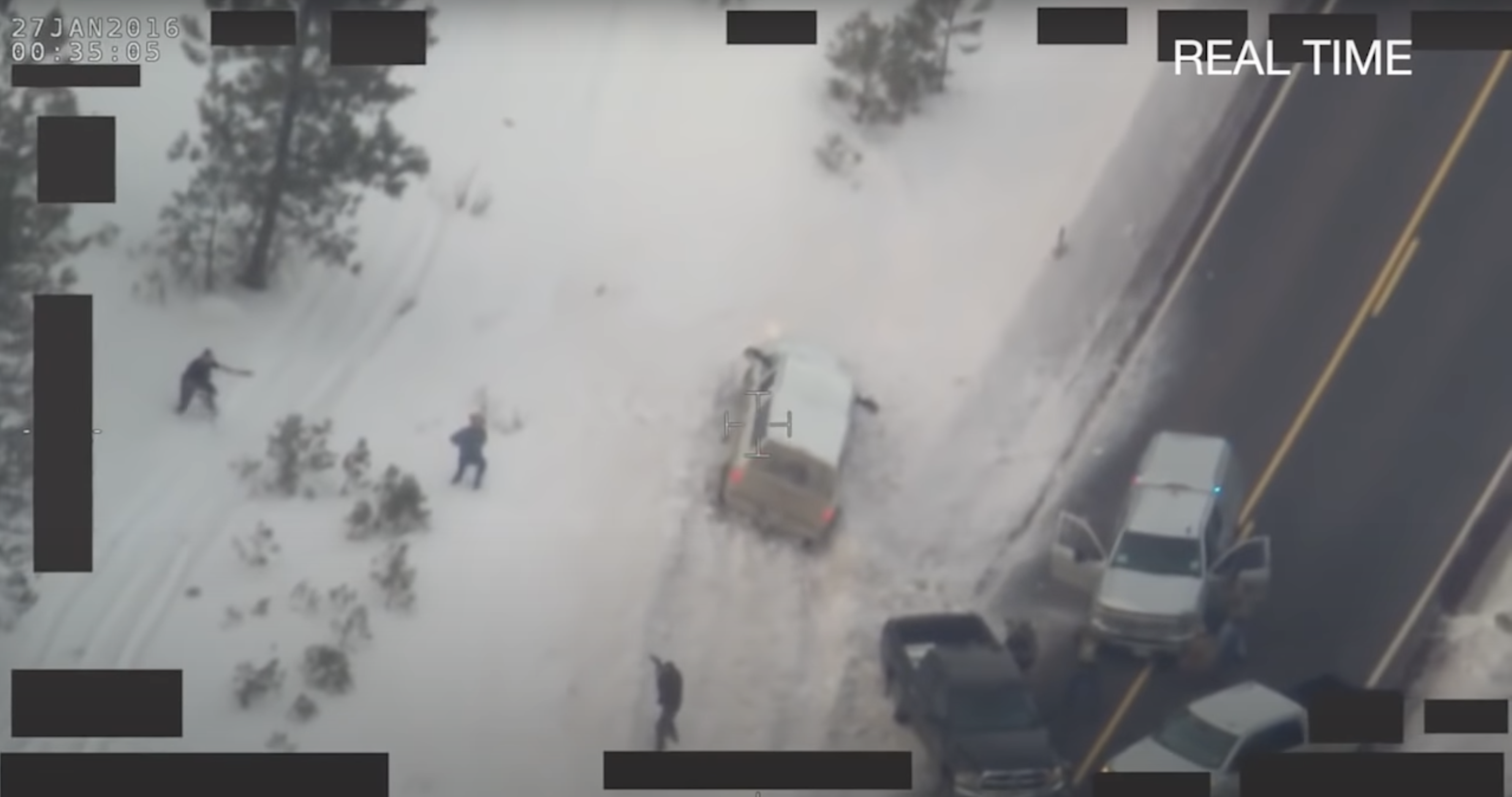 Ferrara did not respond to follow up questions about whether he plans to investigate potential extremist support within his agency or whether he is confident that his office can effectively investigate domestic terrorism involving the Three Percenters or other violent far-right groups.
Some proposed legislation could force Ferrara to take action.
In February, state Assemblymember Ash Kalra, D-San Jose, introduced a bill, AB 655 that would require law enforcement agencies to investigate whether officers have participated in specified "hate group activities," including the display of symbols associated with hate groups on social media. If they had, it could disqualify them for employment.
Roseryn Bhudsabourg, a spokesperson for Kalra, said that such investigations are "critically needed" and "extremism, racism, and bias have no place among our law enforcement agencies and only contributes to the erosion of public confidence in the legitimacy and fairness of our justice system." She said that it appears the actions of the Three Percenters meet the definition of a hate group in the bill.
The state Department of Justice said in a statement that law enforcement officers found to be involved in violent extremism should be removed. "There's no place for violent extremism of any kind in law enforcement," the department said. "It erodes public trust and we look forward to working with our partners at the federal, state, and local level to address these recently-heightened concerns through all appropriate means, including potentially through officer decertification for serious misconduct in the future."
The gravity of the threat posed by extremist groups was again highlighted in January, when Napa County sheriff's deputies, working with the FBI, arrested an American Canyon man who allegedly possessed pipe bombs and dozens of firearms, including a belt-fed machine gun. Authorities allege that Ian Rogers, who owns a specialty auto repair in Napa, may have had intended to target state politicians and technology companies.
He also had a Three Percenter emblem on his car, investigators allege. In an affidavit, FBI Special Agent Stephanie Minor wrote of the emblem, "I know from my training and experience and my discussions with other agents experienced in domestic terrorism investigations that this sticker is commonly used by so-called 'Three Percenters,' people who ascribe to extreme anti-government, pro-gun beliefs."
Ferrara, while appearing to stand by his deputies, insisted in last month's prepared statement that extremist beliefs have no place in law enforcement.
"And if there is ever a time when a member of our office is displaying support to overthrow the government," he wrote, "it will be dealt with swiftly."
This article was originally published by Open Vallejo.
Before you go...
It's expensive to produce the kind of high-quality journalism we do at the Vallejo Sun. And we rely on reader support so we can keep publishing.
If you enjoy our regular beat reporting, in-depth investigations, and deep-dive podcast episodes, chip in so we can keep doing this work and bringing you the journalism you rely on.
THE VALLEJO SUN NEWSLETTER
Investigative reporting, regular updates, events and more
Great! Check your inbox and click the link to confirm your subscription
Please enter a valid email address!
Scott Morris is a journalist based in Oakland who covers policing, protest, civil rights and far-right extremism. His work has been published in ProPublica, the Appeal and Oaklandside.
follow me :